PRESS RELEASE: Health Action Lobby's Call to Action on Health Care
September 22, 2015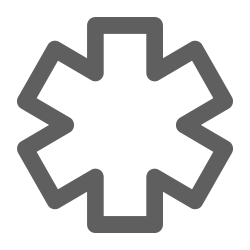 Introducing the Medavie Blue Cross
Managing Chronic Disease Program
Asthma and Chronic Obstructive Pulmonary Disease (COPD) CARE
Medavie Blue Cross is proud to announce our innovative new approach to managing chronic disease- the first program of its kind in the Canadian private health insurance industry. This Asthma and COPD module is the first in our new Managing Chronic Disease program, and we are proud to be partnering with the Canadian Lung Association to help develop this module. Health care professionals play a vital role in patient care. We understand the impact that education, support and specialized services can have on the health outcomes of those living with chronic disease. We are pleased to offer our plan members reimbursement for targeted health services through a network of lung health educators.


How the Program Works:
Eligible Medavie Blue Cross plan members living with asthma and COPD now have access to one-on-one respiratory disease management counselling sessions provided by a network of designated health professionals- including respiratory therapists, registered nurses, pharmacists and other licensed allied healthcare professionals. There is no physician referral required, so eligible members will have direct access to these services. Lung health services that qualify for reimbursement will include: educational assessments, and the planning and implementation of appropriate interventions and patient supports. We are currently developing tools to help plan members connect with this network of providers, including enhancements to the provider search function in our Medavie Mobile app, our Member Services site, and more.

Please open the full .pdf document below to continue reading..