Managing Chronic Disease Program – Medavie Blue Cross
May 6, 2015

National AA Exam information for 2018 Anesthesia Assistant program graduates!
August 22, 2018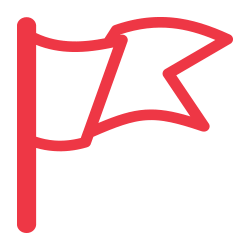 The Canadian Way
Health Action Lobby's Call to Action on Health Care
Ottawa, Ontario (SEPTEMBER 22, 2015) – The Canadian Society of Respiratory Therapists (CSRT) joins other professional health organizations, who are also members of Canada's Health Action Lobby (HEAL), to remind federal leaders that Canadians count on their government to address the challenges facing our healthcare system and to make health care a priority. Public opinion research has consistently demonstrated that Canadians acknowledge that health care is a major issue.
Canadians count on their political leaders to find sustainable and cost-effective options that will enhance our national health care system. Unfortunately, the policy debates within the federal election platform to-date have rarely focused on health care.
The CSRT believes that the federal government has an important role in establishing a national vision for health, a framework for performance improvement and innovation and appropriate health transfer funding. Clearly, the health concerns of Canadians should be at the forefront of the political agenda.
Through its Consensus Statement entitled The Canadian Way − Accelerating Innovation and Improving Health System Performance, HEAL has issued a call to action to governments at all levels, contending that an effective health system depends on enhanced collaboration among all levels of government. HEAL also expects the federal government to re-assert its legitimate and facilitative leadership role. The full text of the consensus statement The Canadian Way – Accelerating Innovation and Improving Health System Performance is available at: http://tinyurl.com/q3c7gyl
For its part, the CSRT has developed its "Blueprint for the Respiratory Therapy Profession" that supports the evolution of the respiratory therapy profession and enhances respiratory health outcomes. "Our goal is to ensure that respiratory therapists can work within a sustainable health care system that delivers respiratory care effectively and improves the respiratory health of Canadians" stated Jessie Cox, RRT, FCSRT, CSRT President. The Blueprint for the Respiratory Therapy Profession can be found on the CSRT web site at http://www.csrt.com/blueprint-for-theprofession/
The CSRT is the national professional association advocating on behalf of the more than 11,000 respiratory therapists across Canada. The CSRT is also the credentialing body for respiratory therapists who practice in non-regulated jurisdictions and administers the accreditation process for respiratory therapy education programs across Canada.
The CSRT is an active member of HEAL, a coalition of 39 national health and consumer associations and organizations dedicated to protecting and strengthening Canada's health system. Created in 1991, and representing more than 650,000 health-care providers and Canada's largest health organizations, the major focus of HEAL's activities has been on the federal role in health and health care. The Canadian Way Consensus Statement calls for health sector reform and funding initiatives grounded in compassion, consensus, and collaboration.