National AA Exam information for 2018 Anesthesia Assistant program graduates!
August 22, 2018

The Canadian Way 2.0: Accelerating Innovation and Improving Health System Performance, with Focus on Seniors' Care and Mental Health
November 1, 2018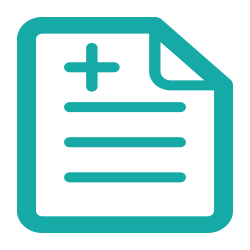 Statement on Yardstick Assessment Strategies' Response to the Cancellation of the July 9, 2018 CBRC Examination
On Monday, July 9th, 2018 the web-based platform used by the Canadian Board for Respiratory Care's (CBRC) third party provider, Yardstick Assessment Strategies (Yardstick), experienced a system failure resulting in cancellation of the examination. Many CSRT members were impacted by this occurrence.
In a recent communication, officials at Yardstick Assessment Strategies (Yardstick) indicated that they will be reimbursing only a portion of the original full examination fee to those who attempted to write the exam on July 9, 2018. That communication indicated that Yardstick "had hoped to refund the entire exam fee, but since the remaining portion of this fee is money that we collect and remit for others, we are not able to refund those amounts" as had been promised in an earlier communication to exam writers.
The CSRT does not administer the national RT credentialing exam. However, it does recognize the emotional and financial hardships that the technical system failure and subsequent exam cancellation and rewrite has created for many of its members. As the national body representing the interests of respiratory therapists, the CSRT has sent a letter to Yardstick indicating that it expects the company to reconsider this decision and fully reimburse candidates. The letter from CSRT CEO, Dr. Andrew West, also indicated that the CSRT believes it is necessary for Yardstick to provide examination writers with a detailed description of the criteria being used to determine the allowance of all reimbursable expenses as a measure to ensure transparency, awareness, and fairness for everyone involved.
The CSRT would like to recognize the staff and volunteers of the CBRC for their diligence in preparing a new exam for writers. Please direct inquiries for further information to csrt@csrt.com.