Toolkit - Prevention of Repiratory Compromise Through Monitoring
What is Respiratory Compromise?

Deterioration in respiratory status with the potential for progression into respiratory failure or death in which timely specific interventions such as enhanced monitoring or therapies may prevent or lessen decompensation.

Early identification of respiratory compromise is the key to instituting appropriate interventions to avoid catastrophic events.*

*Reference: Morris TA, Gay PC, MacIntyre NR, Hess DR, Hanneman SK, Lamberti JP, Doherty DE, Chang L, Seckel MA. Respiratory Compromise as a New Paradigm for the Care of Vulnerable Hospitalized Patients. Respir Care 2017;62(4):497–512.
Do you know the risk factors
Patient Factors
Age (vey young or elderly)
History of cigarette/alcohol use
Comorbidites*
Usage/administration of central nervous system (CNS) depressant drugs
Requires airway protection
Does not understand the procedure, medications, risks or recovery process
Procedural Factors
Recent long or complicated procedure requiring anesthesia, sedation or pain-relieving medications
Transfusion was required during a surgical procedure
Caregiver Factors
Communication barriers within the healthcare team
Alarm fatigue
Improper/insufficient education or training
Medication errors
Caregiver fatigue/illness
Institutional Factors
Underfunding
Distant location of monitoring stations or equipment relative to staff and patients
Environmental factors (noise, lighting, temperature)
Lack of protocols for medication administration and patient monitoring
No "buy in"/belief from attending physicians
* Comorbidities include cardiovascular, lung, liver, kidney or neuromuscular disease; cancer, diabetes, obesity, sepsis, organ dysfunction/failure; CNS injury or disease; chest cage dysfunction, sleep disordered breathing.
Implementing Change in Your Orgnaization
Do you feel your organization should decrease the incidence of respiratory compromise by implementing continuous monitoring?
You can lead high-level changes in your organization!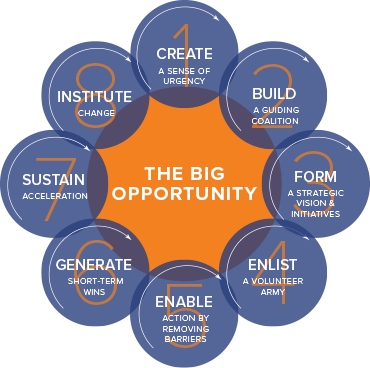 Expand each section for additional details:
1. Create a sense of urgency
If you believe the organization needs to change its systems, policies or procedures to avoid respiratory compromise in patients following surgery, help other team members see the need for change and the importance of acting – for example talk to your colleagues, meet with your supervisor, prepare case presentations to support the change, etc.
2. Build a guiding coalition
Support from other effective people, within your area of practice, will be useful to guide, coordinate and communicate the need for change. For example, once you have support from your supervisor and/or colleagues, work as a team to move the issue up the ladder to effect change.
3. Form a strategic vision
It is important to clarify and develop an evidence-based vision of how you can support the safety of patients by having systems, policies and procedures in place to mitigate the complications from respiratory compromise.
4. Enlist a volunteer army
Change can only occur when a large number of people rally around a common opportunity and championing the same goal – once you have a "guiding coalition" organized, work together to enlist volunteers to gain champions from each area of the health care system.
5. Remove barriers
There will be barriers – by working together to remove inefficient processes and cutting through silos and hierarchies, you can generate real impact that will lead to change.
6. Generate short-term wins
Each small step brings you closer to success – achieving small wins, and celebrating this success, will energize the team of champions to continue moving towards their ultimate goal of making changes.
7. Sustain acceleration
A succession of small steps forward increases your credibility and can lead to improved systems, policies and procedures. Be relentless and determined in making the strategic vision a reality.
8. Institute change
To ensure that everyone sees the value and embraces change, share your story and communicate the connection between the change and the successful implementation of new systems, policies and procedures by your organization.
---
"A number of my RT colleagues at the Health Sciences Centre (HSC) in St. John's, Newfoundland utilize remote monitoring for surgical. In many instances there is only one RT covering all the surgical floors as well as the medical floors, and remote monitoring has proven to be a useful process for respiratory care as it allows the nurses to also act quickly as first responders when a respiratory compromise incident occurs. Remote monitoring has also decreased the demands for one on one care with by either the RT or RN and there is no need for additional staff to manage special care beds. Overall it has led to better use of health human resources and a reduction in cancelled surgery because of lack of resources."
---
"As an active ACLS instructor and Respiratory Therapist, I constantly highlight the significance of capnography in the management of cardiac arrests'. Capnography's inclusion has completely changed the way we view and manage cardiac arrest scenarios."
---
"Where we have seen great successful with continuous monitoring is in our spinal cord population. Attempting to liberate these patients from the ventilator is a process which requires constant monitoring of their respiratory status. Although, we use saturations, work of breathing and Respiratory Rate, along with patient subjective responses to weaning trials, Endtidal CO2 monitoring is an objective tool to help us determine fatigue and respiratory compromise during weaning attempts. We use the upwards trending of endtidal CO2 to indicate respiratory muscle fatigue and we often see the increase in CO2 well before a decrease in SpO2. This helps us to appropriately assess the strength and condition of the patient's respiratory muscles while ensuring the patient has adequate rest between weaning attempts. It also reduces the number of ABGs that are needed in patients while weaning from the ventilator."
---
"I believe that continuous monitoring will allow respiratory therapists to catch some near-misses after patients have been liberated from the ventilator and transferred from ICU to the wards. In this environment, there are fewer staff per patient and often a lesser degree of surveillance. A good example would be a patient with a lower C-spine injury that is successfully weaned from the ventilator and does well for days or weeks on the ward, only to end up back in ICU a few days or weeks later in respiratory failure. When this happens, it's often because they are slowly and insidiously derecruiting and thus hypoventilating due to their injury, which is not detectable by even the most thorough respiratory assessments. Continuous CO2 monitoring could potentially tease out patients who are slowly failing, and we would know early to try methods such as nocturnal Bipap for rest and recruitment, sparing them an ICU visit."
Guidelines and Knowledge Translation Material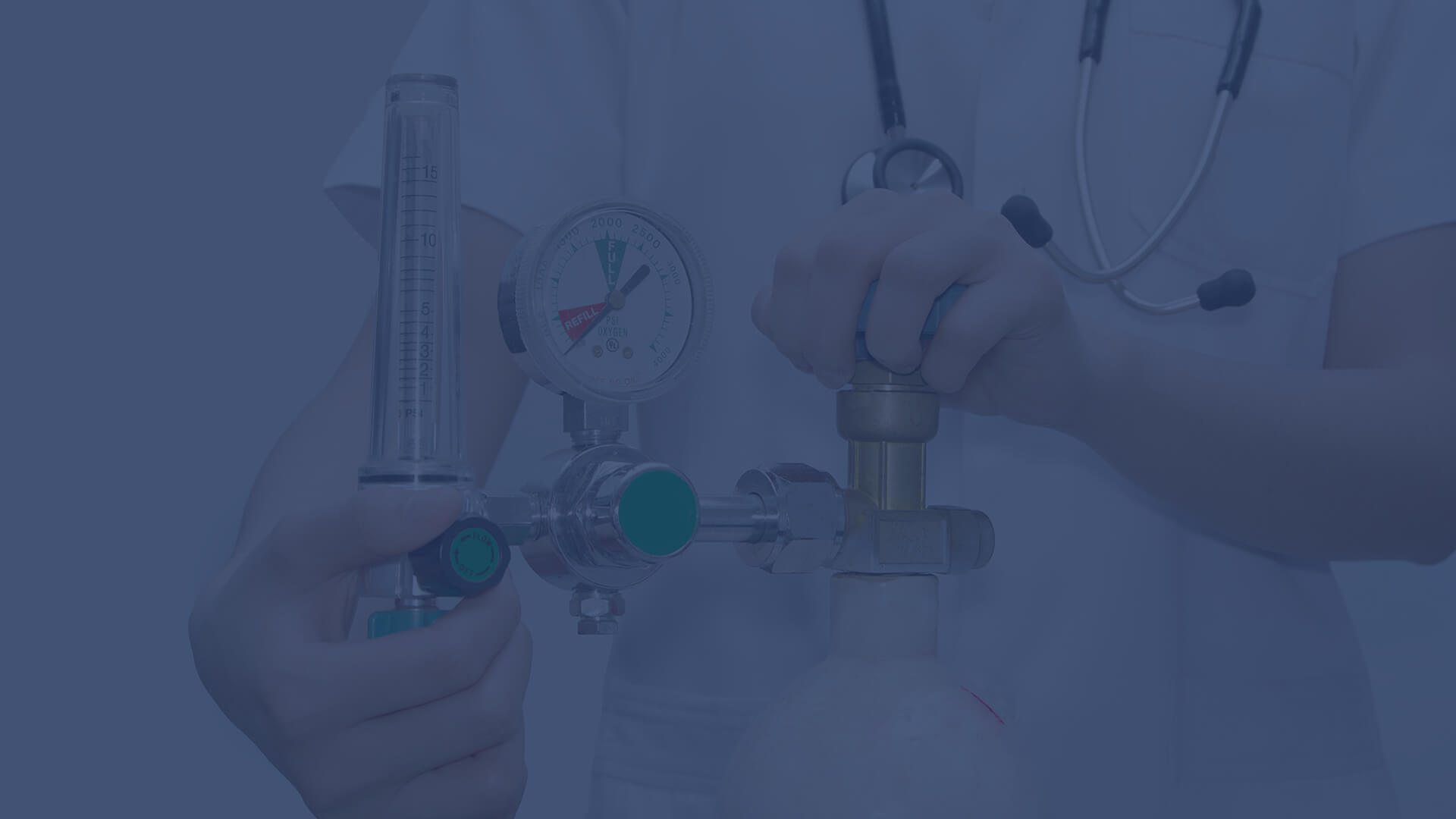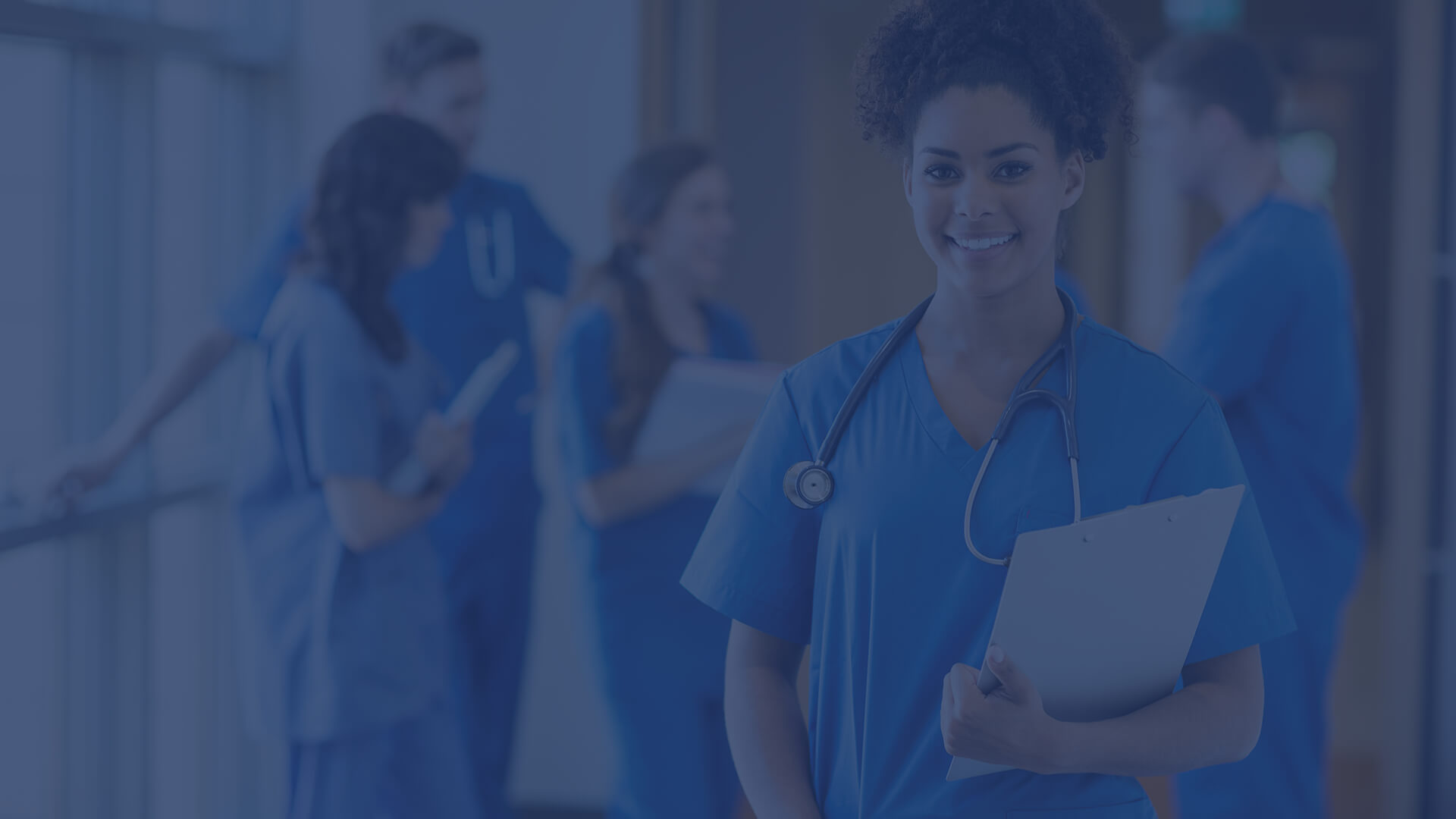 New MIS Standards for Respiratory Services
March 16, 2016
The New MIS Standards Reporting for Respiratory Services: A Primer for Respiratory Therapists
Speaker
Flora Brushett
Workload Measurement Manager,
Eastern Health, Newfoundland

About Flora Brushett
As Workload Measurement manager with Eastern Health, Flora Brushett is accountable for the regional administration, planning, development, implementation, auditing, monitoring, maintenance, evaluation and utilization of MIS Compliant Workload Measurement Systems and related statistics for all clinical Allied Health, Nursing and support staff. She provides decision support for workload data and the interpretation of that information for resource management and financial utilization throughout the region. Her thirty years' experience as a nurse and in management allows her to understand the profession of respiratory therapy and use this information to support the implementation of the MIS Standards for Respiratory Services.

Webinar Documents
Coming Soon

---
March 2, 2016
New MIS Standards for Respiratory Services
Correction to Webinar information on CIHI MIS reporting standards for respiratory services

The CIHI has received queries following the MIS Standards and Respiratory Services webinar and realized that there was a change required to the statement about the bulk oxygen charges; specifically that they should be assigned to Plant Operations.   The speaker should have described the entire account name as "4 66 24- Bulk Oxygen Service Charge" rather than "bulk oxygen". The 4 66 24 account is rolled up under 4 66 Supplies- Medical Gases therefore at the present time it should be expensed out to the consuming functional centres similarly to the other 4 66 ** supplies. We consider the materiality of these costs to be fairly low.   In future the 4 66 24  account may be revisited and reassessed since the actual cost of storing the oxygen is at issue, rather the consumable oxygen itself. That discussion is for another day.  CIHI apologizes for any confusion this may have caused.

Speaker
Arlene Thiessen
Senior Analyst, Standards
Financial Standards and Information (FSI)
Health Spending & Strategic Initiatives
Canadian Institute for Health Information (CIHI)

About ArleneThiessen
Arlene Thiessen is a senior analyst with CIHI's Financial Standards and Information team and has participated in 3 MIS Standards publications thus far. In addition to supporting the implementation of the 2016 MIS Standards in Canada this year, Arlene has strong knowledge of the clinical laboratory, medical imaging, respiratory services and new perfusion services sections of the MIS Standards. Arlene also has 20-years of acute care nursing experience, worked as a medical-legal analyst and has been with CIHI for the past 6 ½ years.

Webinar Documents
Coming Soon