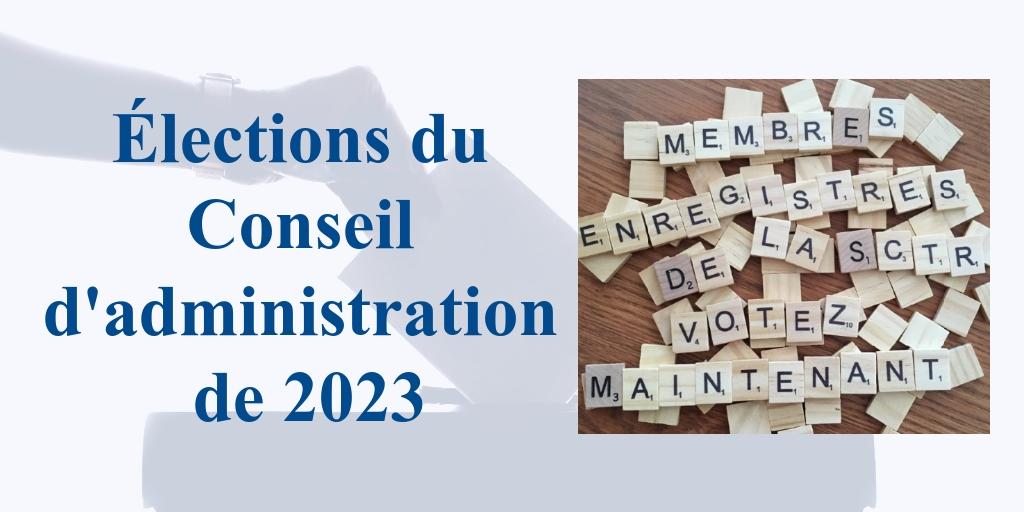 Résultats de l'élection de 2023
Merci à tous ceux et celles qui ont posé leur candidature et merci à tout les membres qui ont voté !
Directrice – Perspective des soins intensifs
Cette administratrice exerce son leadership au conseil relativement aux problèmes d'importance pour les cliniciens qui travaillent dans les environnements de soins intensifs.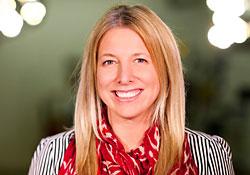 Biographie
Kari grew up professionally at St. Michael's, at countless patient bedsides as a Respiratory Therapist, alongside many colleagues, through multiple leadership roles, and completion of the masters of science in community health - health practitioner teacher educator program at U of T. Kari has dedicated her energy to leading multiple healthcare teams and to developing high functioning healthcare teams – focusing on clinical excellence, individual performance, team performance and the impact on experience.  Currently she is the Clinical Leader Manager – Clinical Excellence and Team Development and Anesthesia Assistants at Unity Health Toronto – St. Michael's, with a major portion of that role tasked with the build and implementation of the Critical Care Department Strategic Plan. Through this role, Kari established the Centre of Excellence in Mechanical Ventilation (CoEMV), developed the Extra-Corporeal Life Support Program, and is in the final stages of creating the Team Training & Clinical Excellence (TTrACE) Academy. The Academy is a unique, team-based program designed to focus on 'how we do the work' that support the organizations vision of achieving the best care experiences, created together. Outside of her professional work, she finds great joy in raising her two boys and watching them explore what the world has to offer.
Déclaration d'intention
To my fellow colleagues
I am grateful for the opportunity in putting my name forward for your consideration as a candidate for the CSRT Board of Directors – Critical Care position. I feel fortunate to have 25 years of experience in this profession, in different capacities and roles.  The last few years have been our biggest challenge as co-workers, family members, and humans. As Respiratory Therapists, we worked tirelessly through each wave and now need to redirect our energy to finding our place in the 'new normal' of the healthcare world.
Critical Care can be an unpredictable and complex environment. The challenges in Critical Care change depending on the organizational structure, leadership, geography, staffing, and patient population. I am fortunate to work in an organization that supports equitable opportunity for health disciplines, one that supports RTs working to their full scope of practice for the better care of our patients. This has allowed me to lead the build and implementation of our hospital's strategic plan: The World Class Specialty Care Area – Critical Care. Through liaison with patients and families, clinicians, the Foundation, and executive leadership we are seeing success. It's not lost on me that I am in a position of privilege here – from the support in this role to the continued support for our excellence in clinical practice.
Success in this Board position would be three fold: 1. Contribute to a continued equitable, inclusive, and diverse conversation on the role of the RT in Critical Care and how that remains a positive influence on the profession overall, 2. A meaningful and purposeful involvement to the development of the strategic priorities of the next CSRT Strategic Agenda by identifying the range of needs, challenges, risks and successes, and 3. Applying concepts from our own strategic plan build and highly functional team behaviours/qualities to this role in helping reach the deliverable goals.
I thank you in advance for your consideration and wish you all the best.
Kari White, RRT, FCSRT, MScCH (HPTE)
Directrice – Perspective de l'éducation
Cette administratrice exerce son leadership au conseil relativement aux problèmes d'importance pour les thérapeutes respiratoires qui travaillent dans les programmes de thérapie respiratoire (entrée en pratique).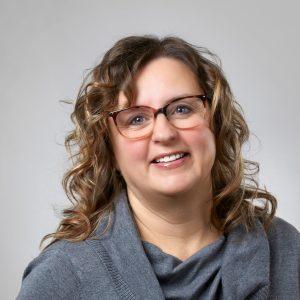 Biographie et déclaration d'intention
Hello!  My name is Meredith Patey and I am seeking a position on the CSRT Board with an Education perspective. 
I have been an RRT for 29 years.  Yes, they did have oxygen back then and I have actually used the Bird Mark 7 ventilator on a real patient!
I started my career in Vancouver, BC in 1994, moving to Alberta in 2001.  I have worked in a variety of areas including acute care, the operating room (adult and peds), PFT, and outpatient tracheostomy clinics. 
While I enjoyed my time in those environments, I decided to move into Education to foster my love of working with students.  The last 11 years I have been working at SAIT as a full-time instructor in Calgary, AB.  I have found that education is my true passion.
It is the mission of the CSRT to provide leadership that advances the profession and practice.  My experiences will allow me to offer that to our membership.
I have been involved with the CSRT by presenting regularly over the last 10 years at the national conference.  I was awarded the Chair of the Scientific Program Committee in 2021 and 2022.  I am currently on the committee again for this year's conference in PEI and am very excited to be getting back to in-person events! 
Getting involved as a peer reviewer for the Canadian Journal of Respiratory Therapy (CJRT) has helped me to ensure that the most relevant information is making its way to membership.  
My role as an EQual Surveyor with Accreditation Canada will ensure that the future of our profession is being taught the knowledge, skills, and, attitudes required to strengthen our field.
Being a director at large/treasurer for my provincial licensing body, CRTA, has opened my eyes to the outstanding work being done across the province and the challenges that are being faced in the profession as a whole.  Having this understanding has allowed me the ability to help find creative solutions to issues which I hope will translate to the profession across the country.
As an educator, my hope with the CSRT board seat would be to see collaboration within the group of Canadian educational institutes.  Creating a consistent training environment for RTs is an important priority.  One of my primary projects within the educational realm is Equity, Diversity and Inclusion.  Equal representation within the healthcare environment will set professionals up for success in our multicultural system.   Education for RRTs is vital for the profession's success and I hope I can influence and support this in my board position.
The CSRT is looking for innovative ways to advance our profession and provide education to the general public and our membership.  My varied experience, with a focus on education, puts me in a unique position to make this happen at a national level.
Thank you and I hope to be serving the membership soon!
Directrice – Perspective des soins communautaires et complexes
Cette administratrice exerce son leadership au conseil relativement aux problèmes d'importance pour les cliniciens qui travaillent dans les environnements communautaires ou de soins complexes.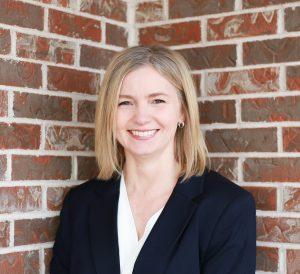 Biographie et déclaration d'intention
I would like to introduce myself to my fellow RT's.  My name is Heather Cyr and I am the COPD Coordinator for Prince Edward Island.  I found my way to this profession after many years of exploration for the perfect fit.  A shortage of employment opportunities in my home province of Nova Scotia led me to a short term stay in PEI.  Here I am, 25 years later!  For the curious minds out there, PEI is a fabulous place to work.  My background as an RT consists of 23 years in acute care where I cared for patients of every age demographic.  They say variety is the spice of life...  Quite honestly, every shift was diverse, always challenging an RT to be creative with treatment plans.  I developed an early passion caring for patients with COPD. Trained as a COPD educator, I soon found myself involved with efforts to improve the quality of COPD care in PEI, embedding evidence-based practice into acute care.  Our team created a COPD care pathway to optimize care, reduce lengths of stay and improve transitions into the community. Always seeking a new challenge, I have worked in pulmonary rehabilitation, later found myself in a respiratory clinic, bronchoscopy suite and the NICU. I was also involved with the INSPIRED initiative in primary care which would ultimately call to me on a permanent basis.  I am passionate about this work, filling a role where I can make a more significant impact over the long term, through prevention and management measures. I am a volunteer for the Lung Association and have held a position on the Scientific Committee for the CSRT over the past 2 years.  Those who know me well, know that I am happiest with a tool in my hand – this could be a care pathway, a laryngoscope, a hammer or a Dewalt cordless drill (probably my favorite!). 
I am actively involved in advocating for an expanded role for Respiratory Therapy, embracing every possible opportunity.  Having a presence on the Board of Directors will give weight to my efforts both locally and across the country.  In these times of great health care challenges, RT's have a unique opportunity to expand their role within both primary and home care settings.  We are experiencing a rise in the complexity of cases in our communities.  Acute and long term care systems lack capacity for lengthy stays and patients are eager to return to their homes.  RT's are well suited to establish resources to meet these rising demands.  Our diverse backgrounds have created a very adaptable profession, ready to embrace change.  I am always looking for a new challenge and have been known to go above and beyond for causes that I am passionate about. I believe I am well suited for this opportunity and am excited to serve as the Director of Community & Complex Care.  Perhaps I'll find a new tool or two along the way!
Sincerely,
Heather Cyr BSc RRT