Thank you to all candidates and to everyone who voted!
---
Director – Neonatal/Pediatrics Perspective
This Director provides strategic leadership on the Board with respect to issues of importance to members who are clinicians working in the area of neonatal and/or pediatric care.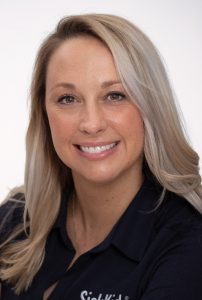 Biography
My name is Nicole Coutu and I am a Registered Respiratory Therapist currently living and working in Toronto, Ontario at SickKids and Sunnybrook Health Sciences Centre. I completed my undergraduate degree in Health Sciences at the University of Western Ontario in 2010, and am a proud Alumni of the Michener Institute of Applied Health Sciences Respiratory Therapy Program, 2013. I continue to be involved in the Michener Alumni Association as a longstanding member of Alumni Board of Directors. My experience as a respiratory therapist includes both adult and pediatric trauma, emergency, and critical care, as well as neonatal and pediatric transport medicine. I am a currently member of the SickKids Acute Care Transport Service (ACTS) team. The ACTS team is a neonatal and pediatric transport service comprised of specially trained RRTs and RNs, supported by critical care physicians. In this advanced practice role, I help to provide stabilization and inter- hospital transport of critically ill newborns and children. I am dedicated to championing the respiratory therapy profession through my role at SickKids and in 2020 was honored to receive the hospital wide Respiratory Care Excellence Award. Most recently, I have been focusing on leading a quality improvement initiative in video assisted laryngoscopy in transport. I have the privilege of working with an amazing team of people who work collaboratively with our community partners to bring critical care to kids in the community setting, and strive for excellence in providing quality, family centered-care for our patients.


Statement of Intent
I believe that I am a good candidate for the Director - Neonatal/Pediatrics position because I am a highly motivated and enthusiastic individual that is dedicated to promotion and advancement of the respiratory therapy profession. I have experience in neonatal and pediatric respiratory management through my employment at SickKids Hospital, and through my transport experiences in the community hospitals across Ontario. I believe strongly in inter/intra-professional collaboration to improve patient outcomes and experiences, and have had the opportunity to work with many health professionals including respiratory therapist across many centers. My clinical experience in transport has allowed me a greater exposure to, and understanding of, how the roles of respiratory therapists differ in managing neonatal and pediatric patients across various hospitals and levels of care. This has given me an appreciation for the vastly different responsibilities and potential needs of RTs in these complex and varied settings. I am confident that in this role on the CSRT Board of Directors I will be able to bring forward a fresh and positive energy and will strive to make a make a positive impact, enhance professional development, and connect respiratory therapists nationwide to promote our profession. I would look forward to this opportunity and greatly appreciate your consideration!
---
Director – Anesthesia Assistance Perspective
This Director provides strategic leadership on the Board with respect to issues of importance to clinicians working in anesthesia assistance.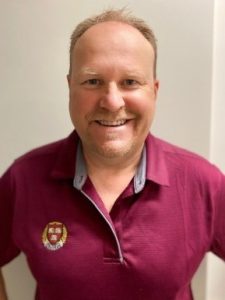 Biography
Hello, my name is Daryl Penner and I have put my name forward for the position of Director - Anesthesia Assistant, on the Canadian Society of Respiratory Therapists (CSRT) Board of Directors. For those that don't know me I grew up in Cranbrook, BC, a little town at the foot of the Rocky Mountains. After pursuing various career paths my journey led me to the profession of Respiratory Therapy. I graduated with a Diploma in Respiratory Therapy from Thompson Rivers University (TRU) in 2001. I started my career as a RT in Victoria, BC. As a RT, I worked in adult Critical care as well as a brief stint in home-care. I started my career as an Anesthesia Assistant (AA) in 2008 at Victoria General Hospital (VGH). In 2010 I moved to Vancouver and joined the Anesthesia Assistant team at Vancouver General Hospital. In 2014 I completed my Diploma in Anesthesia Assistant from TRU, and in January of 2019 received my Certified Clinical Anesthesia Assistant designation from the CSRT. I am presently working fifty percent clinically as an AA, and fifty percent as a Clinical Instructor for our AA staff and our VGH AA training program. I am the past Vice President of the British Columbia Society of Anesthesia Assistants, and currently a member of the Provincial Anesthesia Assistant Implementation Working Group. I am an avid sports fan and enjoy watching and participating in many activities including cycling, hockey, and baseball. I enjoy fancy dining with my wife, indulging in a good meal and a nice glass of wine.

During my time as a member of the BCSAA I fostered and developed relationships with a variety of stakeholder groups, which included hospital administration, Ministry of Health, Physicians, Labor groups, and fellow AA's. In my time at Vancouver General Hospital our department expanded by 60%. I have led our team through two complete rotation changes and helped to expand our Anesthesia Assistant program in to areas of our hospital not formerly covered by our group.


Statement of Intent
I know that our profession of Anesthesia Assistants is constantly evolving and growing throughout the country. With a nationally credentialed exam, and with the CCAA designation the Anesthesia Assistant profession is further aligning itself across the nation. I have a keen interest in expanding and representing the AA profession wherever I can, and as a board member I could do just that. Relationship building is my greatest strength. I take pride in bringing people together to help groups and individuals achieve both their personal and group goals.

Please consider my application for Canadian Society of Respiratory Therapy Board of Directors – Anesthesia Assistant.
---