October 25th - 31st, 2020
Inspiring Excellence in Respiratory Therapy
#RTWeek2020
Did you know?
The CSRT proclaims the last week in October as Respiratory Therapy Week in Canada, to celebrate the respiratory therapy profession and the outstanding dedication and passion of RTs.

Save the date!
RT Week 2021 is October 24-30
---
---
Celebrate RT Week with pictures!
Help us put a face to the hard work and dedication of RTs during the pandemic. Send us pictures of you and your team, whether it be colleagues, your family or support network. We will use the pictures during RT Week.
---
Feel free to use these images for RT Week!
Right click on image and simply Copy or Save As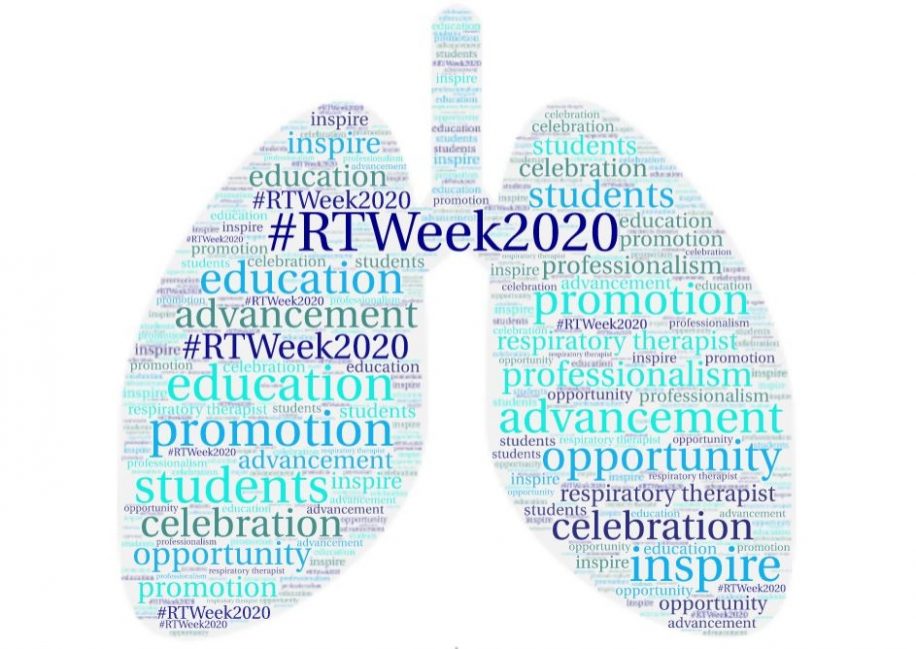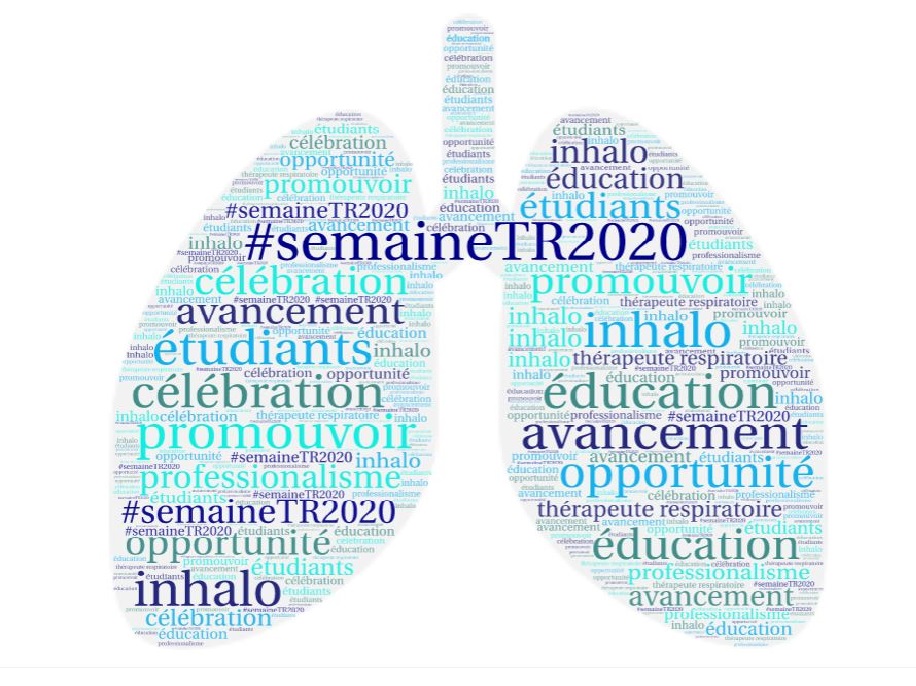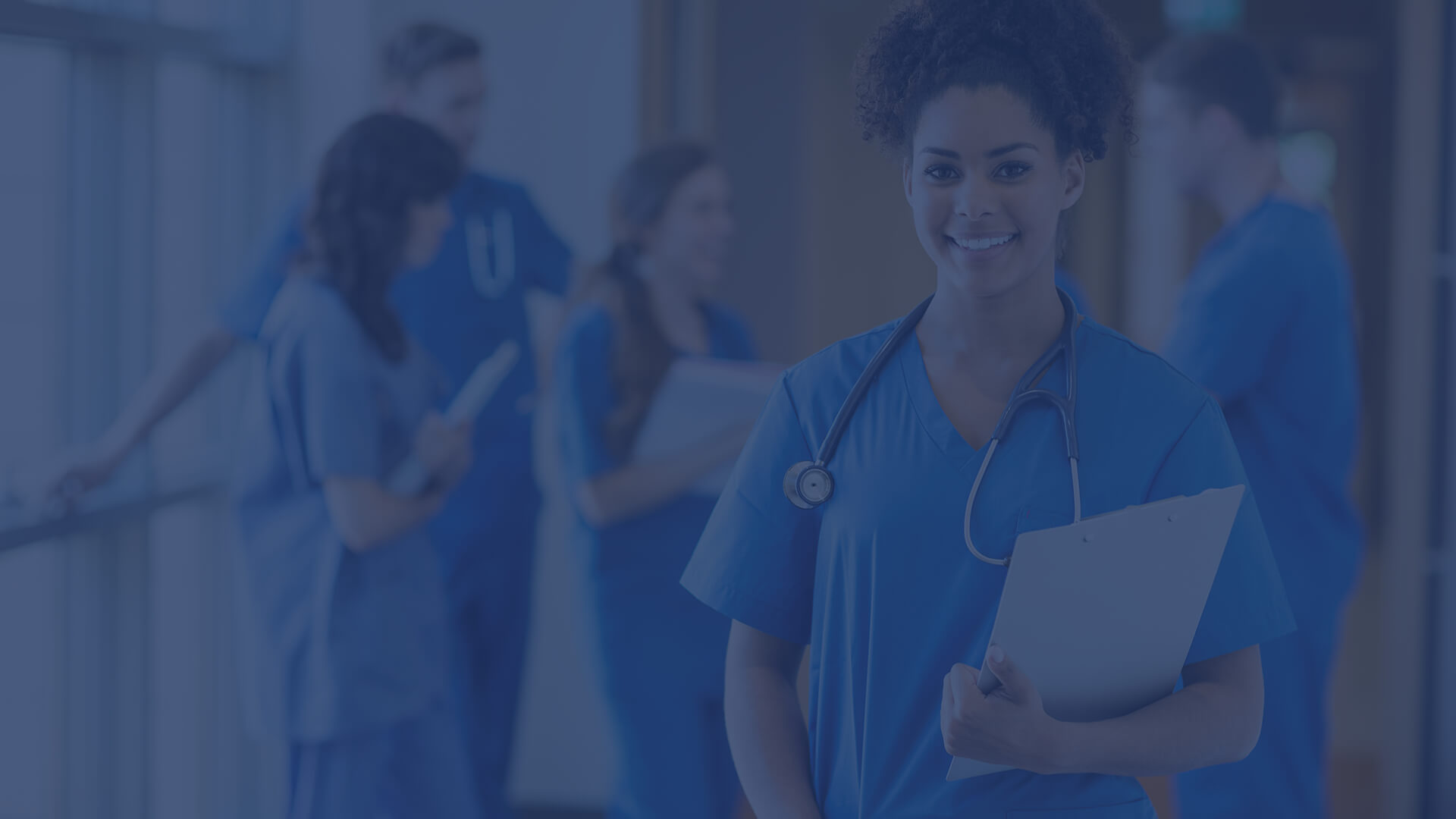 RT Week Guide
"How-To" GUIDE to promoting your profession before, during and after RT Week
Be an Ambassador for Your Profession
Please have a look at the ideas provided in this "How-To" Guide for some suggestions on how to promote RT Week in a professional manner that will resonate with the public, patients, clients and other members of the health care team. RT Week is all about participation—you are the ambassador for your profession!
RT Week is an Opportunity for Education
Remember that there are over 4,800 members in your national association who are all highly skilled professionals deserving of recognition for providing essential services and excellent patient care. RT Week is our opportunity to educate not only the public, but our co-workers and even ourselves.
Have Your Celebrations Reflect Your Professionalism
Consider expanding your RT Week celebrations to include and demonstrate your professional activities. These can be as elaborate or as simple as you want. Host a lunch and learn: invite a guest speaker to motivate your staff and colleagues as well as educate other members of the health care team about your role. This can be executed with any budget: ask your colleagues to bring their lunch that day, or order in, the important part is that you are together. Make a poster to create a visual display and educate your peers and clients in the workplace about the different roles of respiratory therapists, or about the role you personally play in your workplace.
This "How-To" Guide provides ideas and inspiration to help bring your celebration of RT Week to the next level to achieve the recognition we deserve as a profession.
How to… Reach Out to Your Patients
Self-promotion may not come naturally to all RTs, but it is essential. It is important that patients and clients fully understand the role of the respiratory therapist and the services they provide. Be sure to introduce yourself as an RT to patients and members of the public.
RT Week is a great opportunity to start a conversation about the profession with patients. Use the promotional tools provided by CSRT. A simple "Did you know that…" can start a conversation—don't be shy! Ask if they have any questions. If your workplace has a visual display or community fundraiser, invite patients and clients to have a look and participate. Offer thanks for their attention and interest.
How to… Promote Your Workplace
Show your patients and the public that you are part of a distinct, highly skilled profession by taking pride in your work and your workplace. Remember, you are the ambassador for your profession—broadcast your successes! For example, inform patients about what the hospital and department is doing to improve patient care. After a staff meeting, let coworkers know what was accomplished. Communication is so important, yet it is easy to fall into the mindset that everyone already knows what you know. Take any and every occasion to speak positively about your workplace and the profession.
The way RTs speak about themselves and their profession has a profound impact on public perception. Negative attitudes in the workplace send the wrong message to the general public, to others in the health profession, and to RTs themselves. Be quick to notice and point out positive interactions between coworkers and change the negative images by example. Offer to assist a student, new grad or new employee. When coworkers are promoted, celebrate their accomplishment and support them. Talk about the community involvement of your workplace and encourage participation from your patients and coworkers at workplace events.
Display your certification and course diplomas, and display the CSRT Code of Ethics. These documents demonstrate your achievements, show that you are part of a national professional association and illustrate your commitment to professionalism and patient care.
How to… Recognize Your Co-workers
Recognizing the achievements of your coworkers is great way to boost workplace morale and encourage professionalism. Request that your supervisor or boss start a monthly recognition program where a deserving RT is highlighted by having a description of their contributions and their picture displayed in a common area. Or ask RTs within your organization to provide you with personal stories on their experiences in the profession. Share these experiences through corporate or hospital newsletters, local newspapers, or at staff meetings.
RT Week is a great time to profile the achievements of staff: take advantage of the opportunity to include staff details in your information displays. This can help to create a meaningful connection between RTs and their patients and clients. Promote your team's expertise and what vital roles RTs play in the health care sector.
And remember, recognizing coworkers can be as easy as saying "thank you". Creating a better work environment in these simple ways will help demonstrate professionalism and dedication. Patients and other health care workers within your organization will take notice.
How to… Create Visual Displays
Get a conversation started. Display RT Week promotional materials in your office and other high-traffic areas in the workplace such as entrances, elevators, cafeteria and lounges leading up to RT Week. By engaging your peers, patients and other healthcare professionals – you create awareness of your profession and the many skills it takes to do the job.
Prepare a display in your workplace lobby, on a counter or other strategic locations in order to provide easy access to information about the profession and RTs. Make it more personal by including information about the RTs at your organization! Try to have someone available to answer questions and interact with the public, perhaps during lunch hour.
How to… Host an Education Session
Organize short lunchtime presentations in your workplace for other health care providers and the general public to increase awareness of the profession. Or, have an education breakfast session to kick off RT Week and invite other departments / colleagues to participate. Highlight topics of relevance and interest to your organization. Topics could encourage teamwork, highlight a new workplace innovation or method, offer educational tips, or draw attention to a co-worker who is working on a research paper, for example. These sessions can become a forum to exchange ideas with your co-workers and motivate staff to continue to grow professionally.
Remember, even a short education session requires a bit of planning—once you have an idea of the type of session you would like to host, make an agenda and invite the speaker(s) in advance. Reserve the meeting location and procure refreshments, if necessary. Be sure to get the word out by sending a reminder email, marking the date in the staff calendar and posting notices around the workplace. Host the session by welcoming participants and introducing the speaker.
How to… Educate Students
Consider reaching out to the high schools in your area to educate students on the endless career opportunities available as a respiratory therapist. Invite students to drop by your hospital or clinic during an education session or organize a department tour. Have your recent grads at the hospital speak to the students about their experiences. Always accept invitations from schools or employment clinics to speak or write about what you do.
How to… Organize an RT Week Proclamation
This is a relatively easy activity to complete successfully. Contact your city councilor or the Mayor of your city and ask the city council to consider proclaiming the last week of October as Respiratory Therapy Week. Attached is a template you can use (click here). Just fill in the necessary information and send to your representative. (Some jurisdictions may reply to you asking that you submit the request in a different format; you can usually just copy and paste the contents of the letter into their platform.)

If you get a positive response, don't forget to inform your colleagues! You can post on social media, alert the local media and of course send the information to the CSRT for distribution. You should allow at least three weeks for this activity depending on how often city council is in session. A longer timeline will give you ample opportunity to alert all interested parties.
How to... Use Social Media
Share what you are doing to promote and educate during RT!
Use #RTWeek and #RTWeek2020 in your social media posts, use the CSRT Twitter handle @csrt_tweets and follow us on Facebook, Twitter and Instagram. The CSRT also uses hashtags such as #IAmRT, #WeTheBreath, #O2bnrrt and #LungNerds; feel free to add these to your posts.
YouTube
The new CSRT YouTube channel is currently being used as a platform for videos relating to the promotion the profession and advocacy efforts made by the CSRT.

If you search "Respiratory Therapist Canada" on YouTube, you will be inundated with RTs and Student RTs educating, promoting the profession and having some fun doing so!
How to… Provide a Ready-to-Print Human Interest Story
A-day-in-the-life-of-an-RT that can be tailored to individual communities and then distributed to community newspapers. Click here for a template story.
How to… Send a News Release to Your Local Media
When you are creating a news release, remember that media professionals want to know that their stories will have an impact on the entire community. Think about angles that make the story current and interesting to a local audience. Try to include a personal story of staff achievement, and list each staff members' name and credentials, to give even more recognition to the level of education and professionalism required in the field.
Here are some tips to help your article get published:
Compile a list of local media and find out who covers medical news / local news. Whenever possible, try to find specific contacts, rather than generic departmental phone numbers—like almost everything else in the world, good media relations are all about relationships.
Do the papers/stations have a community calendar? Does the community calendar have a deadline? Send in the dates for RT week!
Remember that a press release is not an advertisement, but a notice to the media about your event—an alert. It should be no more than one page and should provide the basics about your event.
One person from your organization should be appointed as your primary contact. This is the first person any media will contact regarding the event, and so should be available during office hours.
Send your press release to your media list 4-6 weeks before the event. Within 2 days of sending the release, follow up with phone calls to your contacts to make sure that it was received. Be sure that whoever follows up can answer questions and make a case for why this event is unique and worth their time/ink.
Send the press release again 1 week before the event.