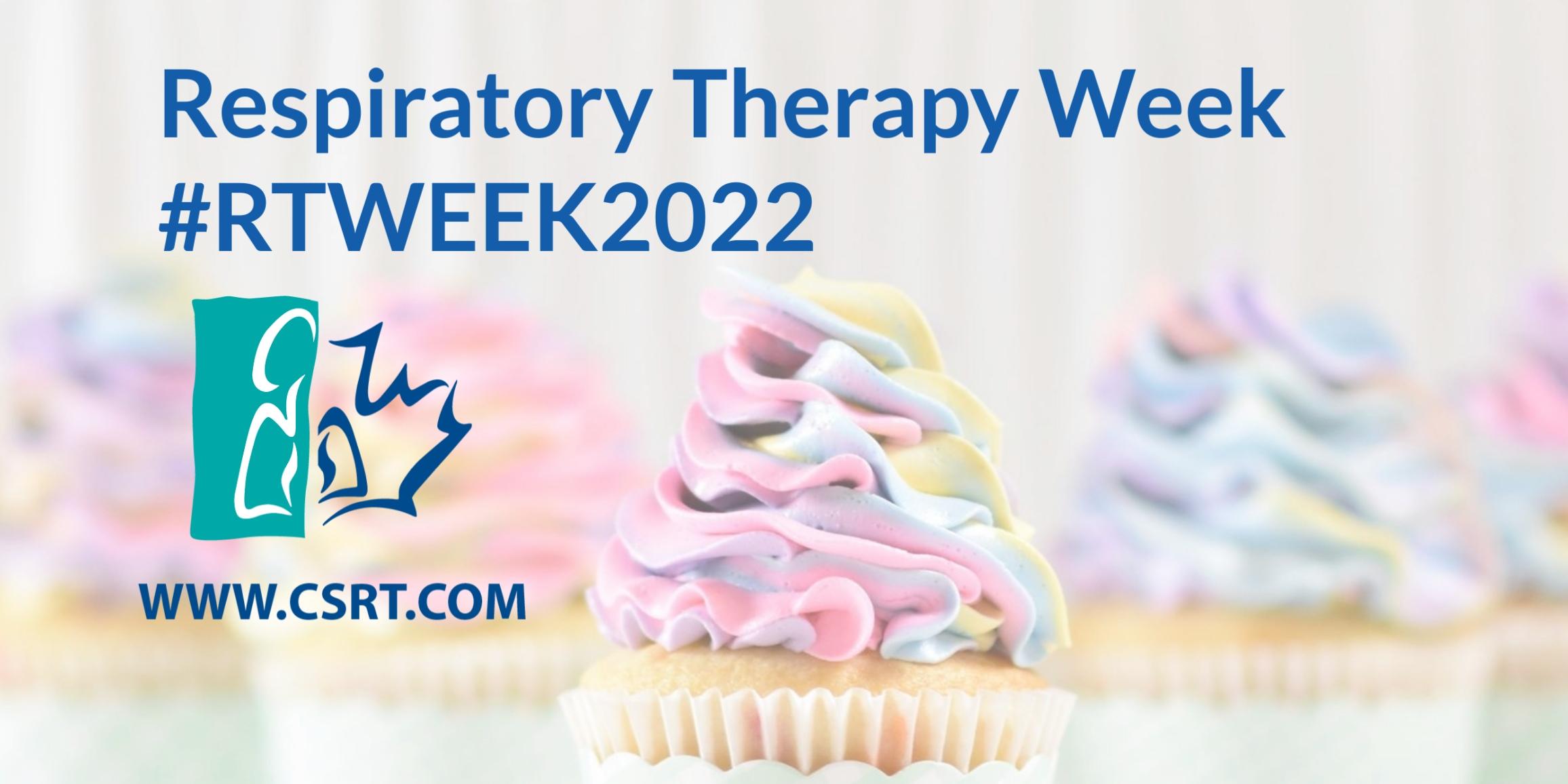 October 23rd - 29th, 2022
Inspiring Excellence in Respiratory Therapy
#RTWeek2022
Did you know?
The CSRT proclaims the last week in October as Respiratory Therapy Week in Canada, to celebrate the respiratory therapy profession and the outstanding dedication and passion of RTs. This includes all areas of respiratory therapy practice, including anesthesia assistance.

Save the date!
RT Week 2023 is October 22-28
Kuljit Minhas, CSRT President
Sarah McVanel, Chief Recognition Officer, Greatness Magnified
Behind-the-Scenes with Sarah - The "Making Of"
Dr. Samir Gupta, Respirologist, Clinician-Scientist
Chitra Gnanasabesan, Past-President

Risk & Liability for Respiratory Therapists

Presenter: Tara Scullion, BMS

October 25, 2022 at 12:00 p.m. Eastern
Learning Objectives:
1. Understanding the differences between Individual & Employer Professional Liability
2. Discussion of claims made against healthcare professionals including Respiratory Therapists
3. Understanding different exposures depending on practice circumstances and what insurance may be required

Demystifying the Poster Presentation

Presenter: Dr. Mika Nonoyama, PhD, RRT

October 27, 2022 at 3:00 p.m. Eastern
This presentation will cover:
1. The purposes of a poster presentation
2. The key elements of a poster presentation
3. Different formats of poster presentations, including examples
4. Tips for an effective poster presentation
5. Poster presentation helpful resources
Feel free to use these images for RT Week!
Right click on image and simply Copy or Save As