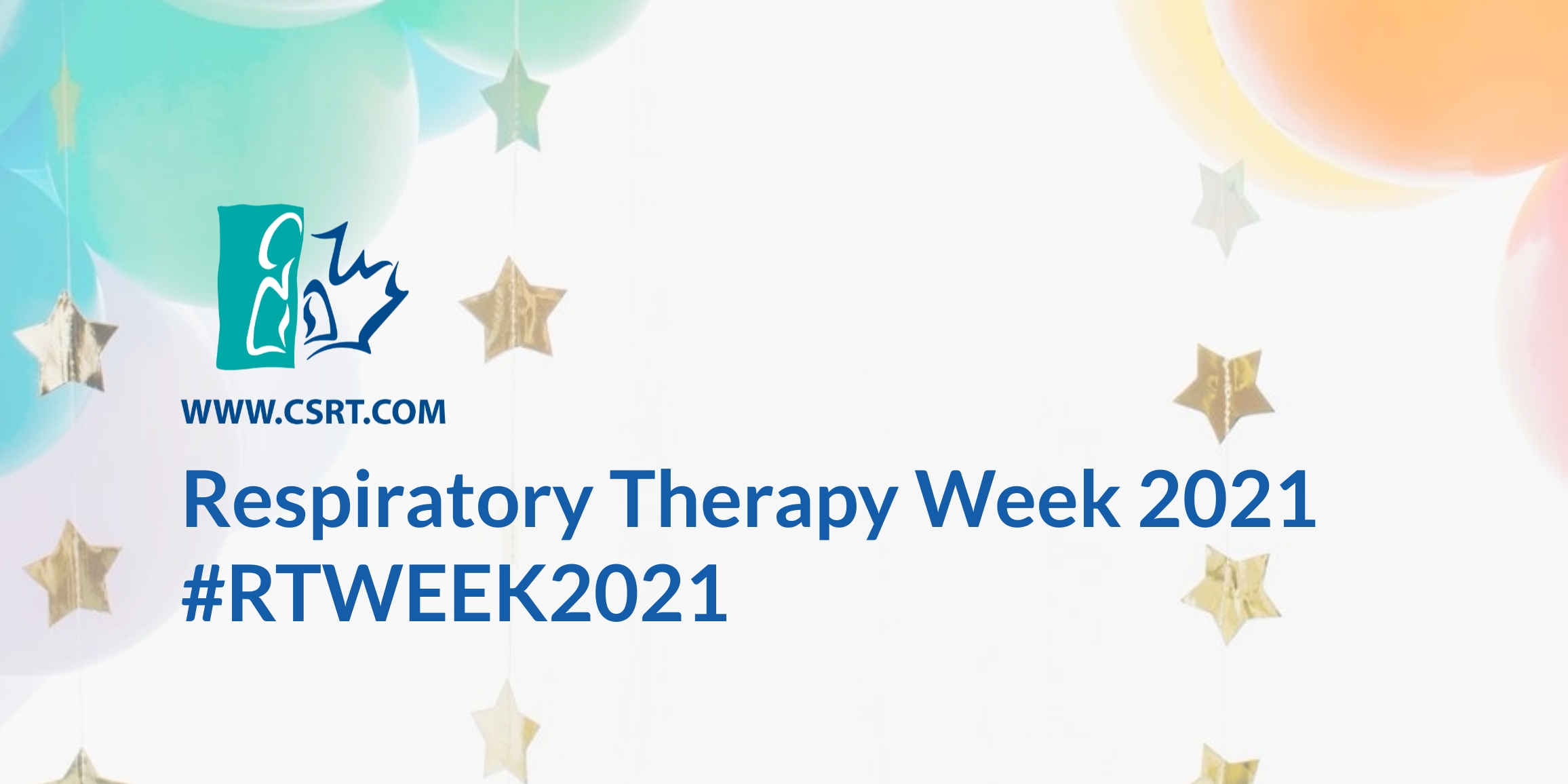 October 24th - 30th, 2021
Inspiring Excellence in Respiratory Therapy
#RTWeek2021
Did you know?
The CSRT proclaims the last week in October as Respiratory Therapy Week in Canada, to celebrate the respiratory therapy profession and the outstanding dedication and passion of RTs. This includes all areas of respiratory therapy practice, including anesthesia assistance.

Save the date!
RT Week 2022 is October 23-29

Climate Advocacy: the health professional's role in the world's crisis

Presenter: Dr. Joe Vipond

October 27, 2021 at 12:00 p.m. Eastern


This presentation will review the evidence on climate change and its impact on cardiopulmonary health and discuss the role of advocacy by respiratory therapists and their interprofessional colleagues in this global crisis.


Respiratory Therapists during the Ongoing Covid-19 Pandemic: How do I care for myself?

Presenter: Dr. Anita Gupta, Ph.D., C. Psych.

October 28, 2021 at 3:00 p.m. Eastern


This presentation will look at the stressors reported by RTs during the COVID-19 pandemic and present some strategies to manage them.

Feel free to use these images for RT Week!
Right click on image and simply Copy or Save As