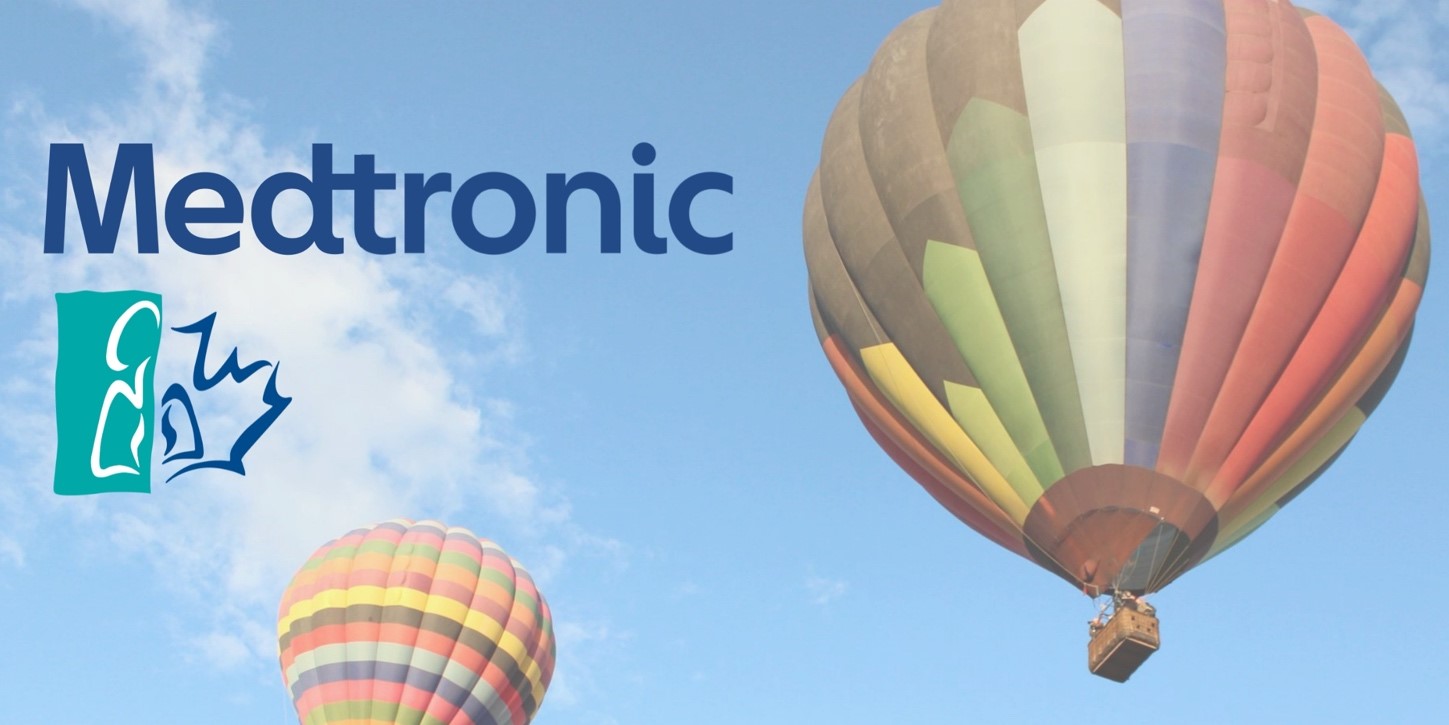 CSRT recognition initiative for RTs sponsored by Medtronic
The following CSRT members have been nominated by their peers for going above and beyond to assist colleagues and or patients, their positive impact on workplace culture or morale, or for setting others up for success without expectation of personal gain. The CSRT celebrates and thanks these inspiring respiratory therapists!


---
Initiative de reconnaissance de la SCTR pour les t.r.a., parrainée par Medtronic
Les membres de la Société suivants ont été reconnus par leurs pairs pour leur effort supplémentaire exceptionnel d'assistance envers leurs collègues et/ou patients, leur impact positif sur la culture ou le moral au travail, ou pour avoir mis les autres sur la voie du succès sans attente de gain personnel. La SCTR célèbre et remercie ces thérapeutes respiratoires inspirants !
Medtronic is pleased to offer free weekly webinars to expand knowledge on a range of clinical topics. Click here for more information on Medtronic's Webinar Wednesdays


The Canadian Society of Respiratory Therapists is grateful for the generous support provided by Medtronic in establishment of this forum for recognition of respiratory therapists.

La Société canadienne des thérapeutes respiratoires est reconnaissante de l'appui généreux fourni par Medtronic pour la création de cette plateforme de reconnaissance des thérapeutes respiratoires.

Do you know an RT who goes above and beyond to assist colleagues and or patients, their positive impact on workplace culture or morale, or for setting others up for success without expectation of personal gain? Nominate them here:


(Nominees may be individuals or groups. Individual nominees must be members of the CSRT. In the case of groups, at least one member of the group must be a CSRT member.)
Connaissez-vous un thérapeute respiratoire qui fait un effort supplémentaire exceptionnel d'assistance envers leurs collègues et/ou patients, qui a un impact positif sur la culture ou le moral au travail, ou qui mis les autres sur la voie du succès sans attente de gain personnel ? Nomminez-les ici :


(Les candidats peuvent être des individus ou des groupes. Dans le cas d'un individu, le candidat doit être membre de la SCTR. Dans le cas d'un groupe, au moins un membre du groupe doit être membre de la SCRT.)