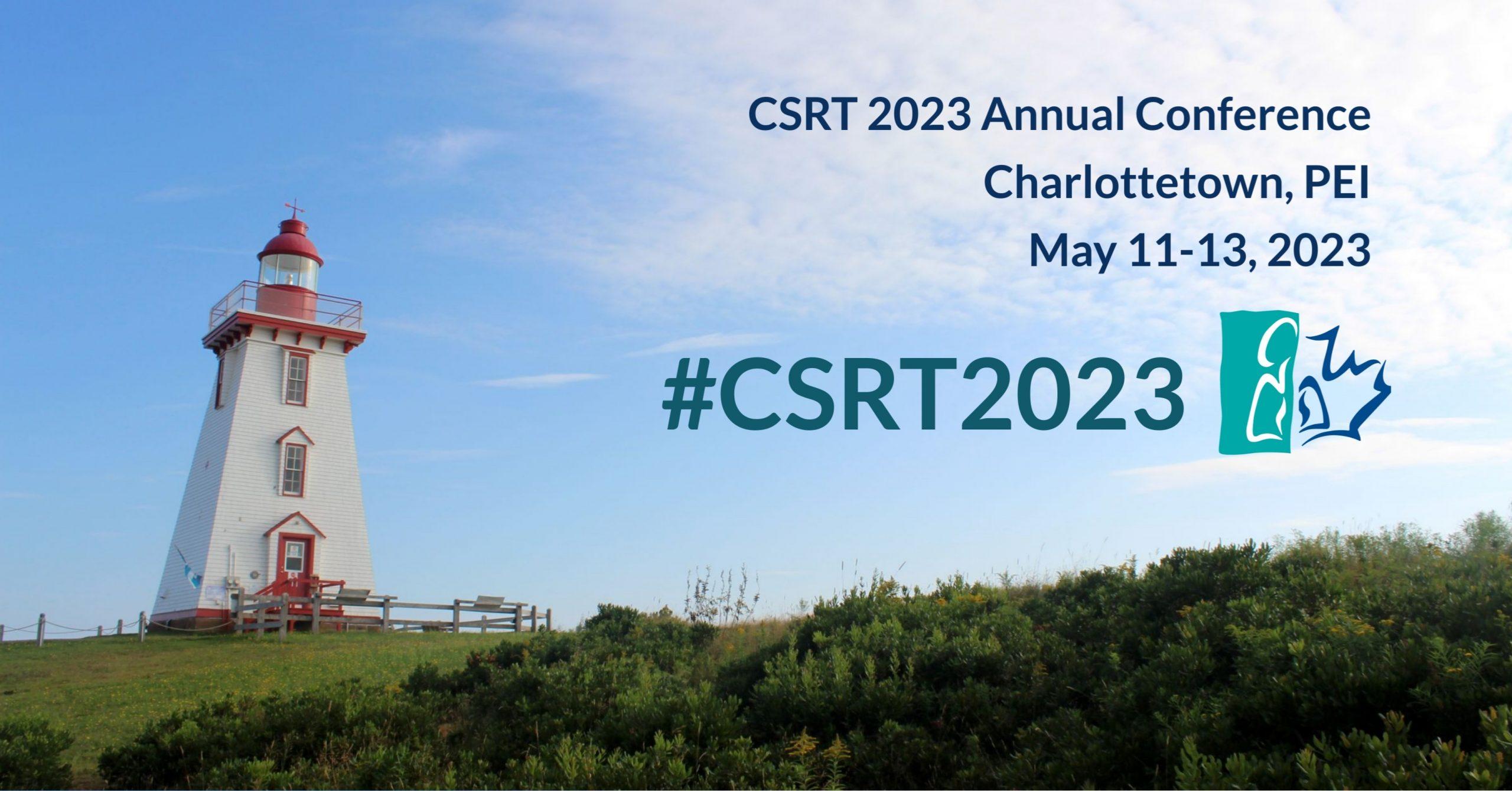 We are looking forward to welcoming you to Prince Edward Island next May 2023. This conference will be extra special as we plan to meet face to face for the first time in three years. Our conference will offer you the high level education that you've come to expect, as well as the networking opportunities and social experiences that we've all looked forward to year after year. Plan to come a day early or stay a day later because you won't want to miss out on the beautiful sights, culture and culinary experiences that this beautiful Island has to offer.

Stay tuned for more information in the upcoming months.
2022 conference recordings available for a limited time!
For the next few months, registrants to the CSRT 2022 Annual Conference can view recordings of most conference presentations within the CSRT member portal.
This complimentary access only applies to CSRT members and non-members who registered for the CSRT 2022 Annual Conference.
If you did not register for the conference but wish to have access to the conference recordings, you may purchase access, please contact csrt@csrt.com.
To view conference recordings:
1. Log in to the Member Portal using the email address and password you used when registering for the conference.
2. Navigate to the Online Training link on the toolbar beneath the CSRT logo.
3. The CSRT 2022 Annual Conference will appear in your Enrolled Training Courses.
Once you have enrolled in the course, you will see a list of recordings sorted alphabetically by day. Click on the title of the recording you wish to view. You do not need to complete the course, you can choose which sessions you view and watch them in any order.
Questions? csrt@csrt.com
Archive of Past Conferences
Please click the links below to view the conference proceedings from past conferences.