Respiratory Therapists Breathe Life Into Healthcare:
Respiratory Therapists Breathe Life Into Healthcare" (snapshot):
How do I become a respiratory therapist?
Respiratory therapists graduate from a three- or four-year education program. Typically, three-year programs culminate in a diploma or advanced diploma, and four-year programs culminate in a degree. The education programs which prepare students for entry-to-practice are offered by community colleges and universities.
Respiratory Therapy education programs include a didactic (theory) component using a combination of classroom-based activities and labs, and a clinical component which occurs in respiratory therapy practice settings. While some Canadian programs may incorporate some online learning, there are no Respiratory Therapy entry-to-practice education programs in Canada that provide education entirely though distance options.
Generally, in Canada, becoming a respiratory therapist involves graduating from a training program accredited by Accreditation Canada and successfully completing a certification examination administered by Health Professionals Testing Canada* (HPTC). Graduates of accredited respiratory therapy programs are eligible to write the HPTC National Certification Examination. Successful candidates earn the Registered Respiratory Therapist (RRT) credential from their provincial regulatory body (if they work in a regulated province) or from the CSRT (if they work in a non-regulated jurisdiction).
*Respiratory therapy programs based in Quebec are approved provincially and graduates must meet provincial requirements to work in that province.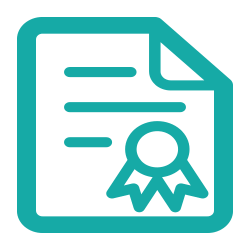 Generally, in Canada, becoming a respiratory therapist requires: