Respiratory Therapists Breathe Life Into Healthcare:
Respiratory Therapists Breathe Life Into Healthcare" (snapshot):
Why RTs are Essential Across Our Healthcare System
How do I become a respiratory therapist?
To become respiratory therapists, students follow educational programs offered by either community colleges or universities. Colleges offer a three-year diploma program and universities offer a four-year degree program.
Respiratory therapy educational programs include both clinical and didactic components. The clinical component typically involves extensive hands-on training in a hospital setting.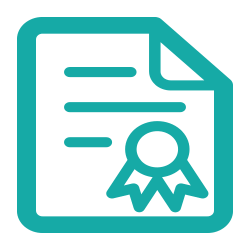 Generally, in Canada, becoming a respiratory therapist requires:
Respiratory therapists graduate from a three- or four-year education program. Typically, three-year programs culminate in a diploma or advanced diploma, and four-year programs culminate in a degree. The education programs which prepare students for entry-to-practice are offered by community colleges and universities.
Respiratory Therapy education programs include a didactic (theory) component using a combination of classroom-based activities and labs, and a clinical component which occurs in respiratory therapy practice settings. While some Canadian programs may incorporate some online learning, there are no Respiratory Therapy entry-to-practice education programs in Canada that provide education entirely though distance options.
Graduates of accredited respiratory therapy programs are eligible to write the CBRC National Certification Examination. Successful candidates earn the Registered Respiratory Therapist (RRT) credential from their provincial regulatory body (if they work in a regulated province) or from the CSRT (if they work in a non-regulated jurisdiction).
Canadian Respiratory Therapy programs and satellite programs are listed below. Please note that this list does not include the accreditation status for these programs. Please visit Accreditation Canada for a current list of accredited programs.
List of education programs by province:
Alberta
Northern Alberta Institute of Technology (NAIT)
Southern Alberta Institute of Technology (SAIT)
New Brunswick
Collège communautaire de Nouveau-Brunswick
New Brunswick Community College
Newfoundland and Labrador
College of the North Atlantic
Nova Scotia
Dalhousie University School of Health Sciences