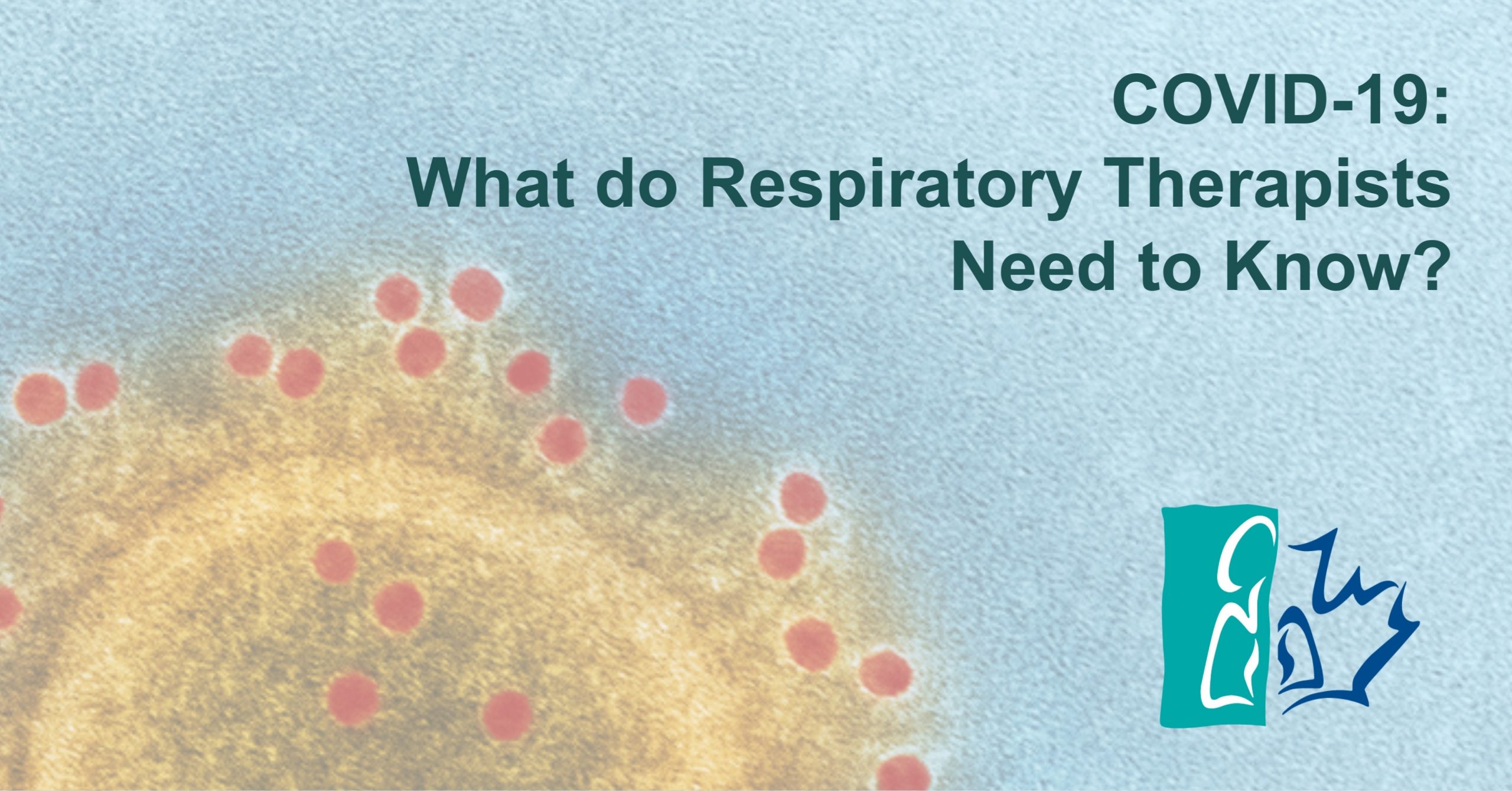 The following is a list of resources to inform respiratory therapists and guide their practice during the novel coronavirus (2019-nCoV, nCov) outbreak. It contains information relating to clinical management, infection prevention and control, anesthesia and pulmonary function considerations, COVID-19 in pregnancy/when breast feeding, mental health supports for health care workers and other important resources for clinicians.

The information provided through the following sources is not intended to replace local policies and procedures, clinical guidelines or the clinical judgement of the health care provider.

The Canadian Society of Respiratory Therapists is grateful for the generous support provided by Aerogen in establishment of this resource for respiratory therapists.
The CSRT Provides Leadership Throughout the COVID-19 Crisis
Informed Prime Minister Justin Trudeau and Cabinet ministers of important priorities of respiratory therapists during the pandemic (click here).
Implemented an ongoing promotional campaign to inform the public of the important role of respiratory therapists throughout the pandemic.
Collaborating directly with federal and provincial governments and public health agencies – advising, informing decision making, and exploring innovative solutions for the crisis.
Engaging with all major media outlets to share important information about RTs and the health system the public (see news items below)
Collaborating with 40 other health professional associations to inform government of our shared priorities (click here)
Providing leadership on the HEAL COVID-19 Task Force (click here)
Ensured respiratory therapists' perspectives were heard on an emergency national survey relating to health care professionals' needs (click here)
Convened the CSRT Advisory Group on COVID-19 Ventilator Procurement to evaluate urgently procured/manufactured pandemic ventilators.
Released a list of recommendations, together with our Choosing Wisely Canada partners, on ways the public and clinicians can help steward the valuable health care system resources being challenged by COVID-19 (click here)
Facilitating the return of retired RTs back to practice with seamless access to membership and other needed supports.
Advocates for equal recognition of RTs at the provincial level. (See letter to Ontario Premier Doug Ford here)
The CSRT supported the CMA submission to the federal government to advocate for fiscal stabilization measures for front line health care workers during the COVID-19 pandemic: (Click Here)
Advocated for equal recognition of anesthesia assistants at the provincial level: (See letter to Ontario Premier Ford here.)
Advocated to each province and territory that the skillset of RTs be optimally leveraged to support the ongoing response to COVID-19 and as part of pandemic recovery planning. (See letter to Ministers of Health here.)
Collaborated with the Canadian Medical Association and Canadian Nurses Association to demand immediate supports for health professionals.
Collaborating with the Canadian Thoracic Society for recognition of airborne transmission of SARS-CoV-2 and for the necessary safeguards for respiratory therapists.
Released Policy Recommendations for the Health Human Resource Crisis to the federal and provincial governments to address the impacts being felt by respiratory therapists
Attention Respiratory Therapists Looking to Return to Practice
Are you a respiratory therapist looking to return to practice and looking for opportunities to help during the pandemic? The following organizations have each made a call out to interested retired respiratory therapists, those not actively practicing, who are practicing outside the public health sector, etc., who are interested in providing acute care or other services.

For detailed information please access the contact information in the table below.


Updated February 10, 2022.
Do you have resources to suggest for this repository? Please e-mail
csrt@csrt.com
.